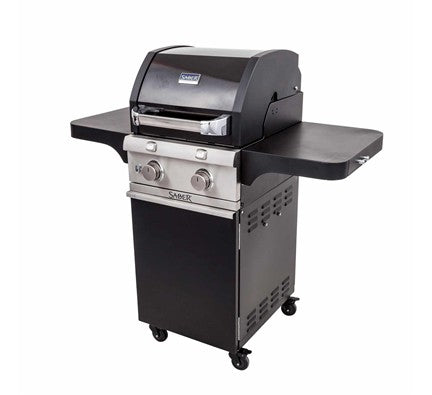 Saber Deluxe Black 2-Burner Gas Grill (Model R33CC1017)
The SABER® Deluxe Black 2-Burner Gas Grill features a premium grilling experience and stylish design in a space-friendly size. This grill features a sleek, powder-coated finish and a lid with die cast aluminum end caps. Enjoy consistent grilling results from SABER's patented cooking technology that ensures even heat at every temperature while eliminating flare-ups.
Pricing for Un-assembled / Boxed Units.