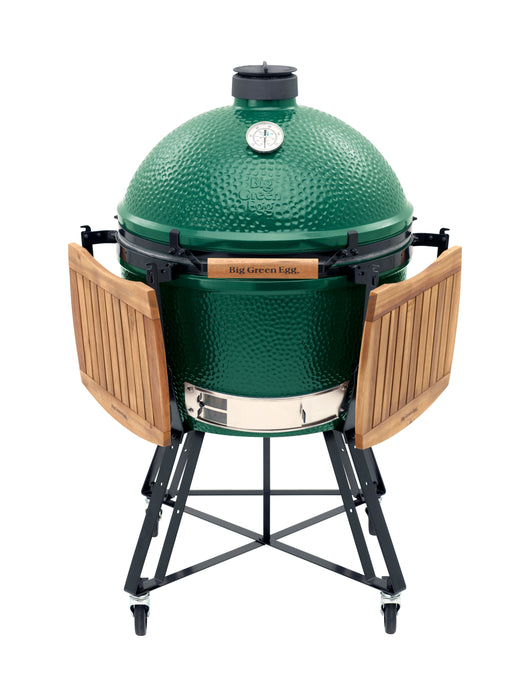 The XLarge Big Green Egg provides a cooking area that can easily accommodate meals for large families and cookouts with all your friends. You can also efficiently prepare several meals over the coals at once. Ready to serve up twelve racks of ribs, twenty-four burgers or a couple of holiday turkeys with all the trimmings? No problem!
 Lifetime Enjoyment
The ultimate combination of the construction, the manufacturing process and paralleled ceramics makes the Big Green Egg a very durable cooker with a longer lifespan than comparable products.
 A Big Green Egg can be heated at least 100,000 times without suffering a loss in its quality, which means that an EGG will last you, at least, a lifetime, allowing you to cook ingredients and dishes in a healthy way and with exceptionally delicious results for days on end.