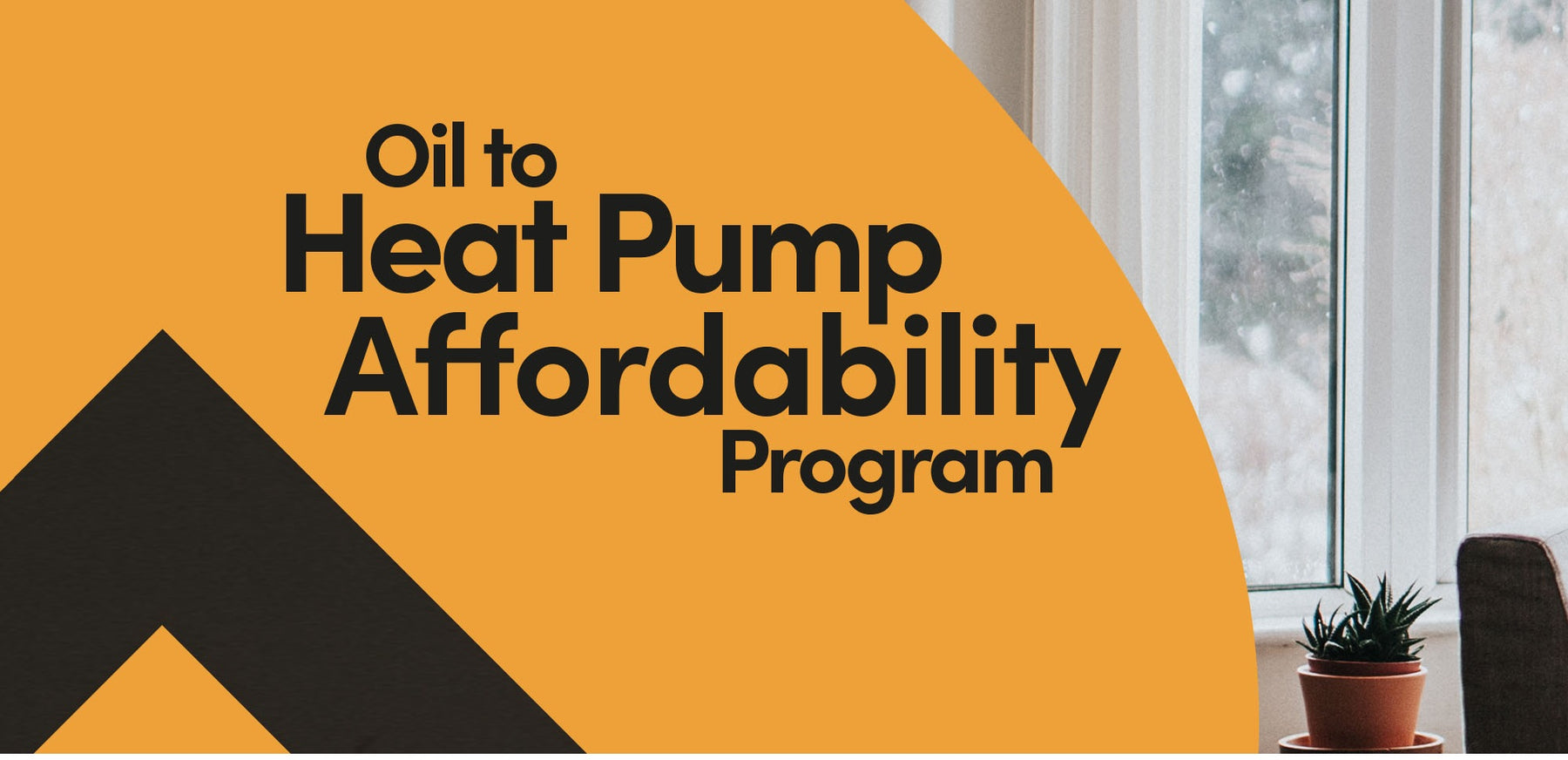 Get Instant and Long Term Savings With the Canadian Oil to Heat Pump Affordability Program
Is your home heated by oil? Is your household at or below the median household after-tax income?
Canadian homeowners who answer "yes" may qualify to receive an upfront payment of up to $10,000 under the Oil to Heat Pump Affordability Program to switch from oil heating to new, energy efficient heat pumps.
The Oil to Heat Pump Affordability Program helps Canadian homeowners who are currently heating their homes with oil to transition to electric cold climate air source heat pumps. Making the switch can help you save thousands of dollars on your heating bills every year and help reduce greenhouse gas emissions.
What is available through the Program

Up to $10,000
For the purchase and installation of eligible cold climate air source heat pump systems, and any of the following associated eligible measures related to its installation:
Necessary electrical and mechanical upgrades to your home for the new cold climate air source heat pump
The safe removal of your oil tank.
Installation of a back-up electric heating system (as required).
Switching over other oil-using household systems, such as a hot water heater (where necessary).

Upfront payment:
Following the approval of your application, you will receive a cheque. In most cases this means you will receive your funds in advance of having to pay for any of the related costs.
The funding can be combined with additional financial assistance from other existing federal, provincial, territorial, and utility programs.
To apply, you will need to provide:
type of house
proof of ownership (property tax bill. Your tax bill must match the name and address on your application)
proof of primary residence (valid, government-issued identification, such as a driver's license. Your identification must match the name and address on your application)
income levels and size of household
your Social Insurance Number (which we will use to verify with Canada Revenue Agency that your household income is "median or below")
Recent home heating oil fuel receipts, bills or invoices that show at least 1,000 litres of oil purchased over the 12 months leading up to the time of application. If we are not able to confirm you have purchased at least 1,000 litres, we may follow-up for more information, which could slow down your journey.
the selected quote(s) for all eligible measures you are requesting funding for. Quotes must include the following details:

applicant's name and address
a description of the work that will be undertaken, including the make and model of equipment, and the number of heat pumps installed
amount to be paid
the Air-Conditioning, Heating and Refrigeration Institute (AHRI) number(s) for each cold climate air-source heat pump system(s) you intend to have installed
Be sure the contractor will be able to install the equipment within 6 months and that they will sign the attestation form (PDF, 135

 

kb) at

 

the time of installation, confirming that the cold climate air source heat pump is capable of distributing heat throughout your entire home! (You will need to submit this form after the work is complete.)